Workshop: Leidinggeven op afstand
Hoe faciliteer je als HR-professional hybride werken en leidinggeven op afstand?
Op 12 oktober verschijnt het nieuwe boek van Frank Kwakman, mededirecteur van e-Progress. Het boek gaat over wat hybride werken betekent voor medewerkers en leidinggevenden. Het antwoord van de auteur luidt: zelf regie nemen. Voor leidinggevenden is er een extra opgave: leidinggeven op afstand.
Naar aanleiding van dit boek organiseren wij een kleinschalige middagworkshop op 17 en 18 november 2021. Je gaat naar huis met een eigen agenda en actieplan.
Doel
Tijdens de workshop breng je de impact van hybride werken voor je eigen organisatie of specifieke teams daarbinnen in kaart. Vervolgens vertaal je dit naar consequenties voor medewerkers en leidinggevenden, met als hoofdthema's: eigen regie van medewerkers, nieuwe communicatie- en overlegvormen, leiderschap op afstand.
We nodigen HR-professionals uit deel te nemen. Het maximum aantal deelnemers per workshop is 15.
Data, plaats en tijdstip
Er worden twee workshops gehouden waaruit je kan kiezen, 17 of 18 november.
De locatie is in Zoetermeer (17 november) en Amersfoort (18 november).
We beginnen om 14.00 uur en eindigen om 18.00 uur.

Programma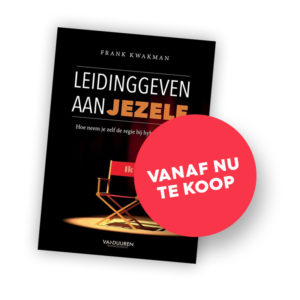 Opening
Hybride werken: wat betekent dat?
Analyse van je eigen situatie (quick scan)
Lunch
Leidinggeven op afstand: de vier rollen
Je eigen agenda maken
Afsluiting + borrel
Materiaal
Elke deelnemer krijgt tijdens de workshop een exemplaar van het boek 'Leidinggeven aan jezelf'.